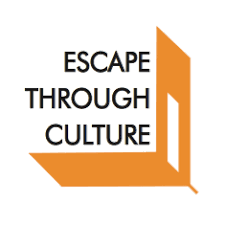 escape through culture
2020 – 2023
Principle Investigator:
Panos Farantouris
Funding Body:
Action "RESEARCH – CREATE – INNOVATE", Regional Innovation Monitoring Plus, EU
The project advocates the combination of Greek cultural heritage, digital technologies advancements and the implementation of innovative gamifying practices like escape games. The project focuses on the study and the design of gamified cultural experiences based on places of cultural heritage (Elefsina, Lesvos, Volos, Skiathos). The digital escape game infrastructure will be highly interactive, integrating the projection of Greek landscape cultural elements and digital literary text analysis. The related escape games will be addressed to Greek and English speakers.
The project will develop a digital escape game infrastructure for mobile devices and computers, with the use of Virtual Reality and Augmented reality. Using Greek literary texts and their English translations, the project will support the creation of escape games available for indoor or outdoor use. The literary texts' content will relate to specific elements of the Greek cultural heritage, depicted by prominent Greek writers. The majority of the literary texts originate from Greek educational content available in digital libraries and depositories developed and maintained by Computer Technology Institute & Press "Diophantus" (CTI).
The project novelty and originality lies in the combination of augmented reality and the projection of sites of major cultural significance, as well as the gamified suggestions for literary text exploitation in the two languages. According to the project's escape game infrastructure, a series of user-friendly, flexible mini-games will be produced and will serve as building blocks for the creation of new escape games.
Co‐financed by the European Regional Development Fund of the European Union and Greek national funds through the Operational Program Competitiveness, Entrepreneurship and Innovation, under the call RESEARCH – CREATE – INNOVATE (project code: Τ2EDK-02992).
Project site: http://escape.cti.gr/
Partners: Computer Technology Institute and Press "Diophantus" , Laboratory of Environmental Communication and Audiovisual Documentation, Department of Architecture/University of Thessaly.